Mixed 10 Pack: Blood Orange + Mexican Lime | £27.95
93 CALS / 0 SUGAR
4% VOL
REAL JUICE
"The first Hard Seltzer that I actually like"
— Amy M, Sunshiiine customer
Two juicy flavours hand-made by two mates in Manchester, the hard way. With 4% premium alcohol, real sparkling fruit juice, quality botanicals & no fake stuff- So you can have more good times with less regret.
5x Mexican Lime: Travel to Mexico (in your mouth) With Zesty Lime, tart Apple, and a twist of Ginger.
5x Sicilian Blood Orange: Tangy Blood Orange, tart Hibiscus and a kick of Ginger are your easy-sipping sidekicks for the sun lounger—or the sofa
Fresh Juice, Naturally Zero Sugar

→ 93 Calories / 1g Carbs

→ World's first fresh juice Seltzer

→ Naturally 0 Sugar

→ 4% Triple-distilled spirit

→ Award-winning flavour

→ All natural & Vegan

→ Gluten-free

→ No weird aftertaste (like other Seltzers)

→ No artifical sweeteners, colours, flavours or preservatives

→ Born in MCR.

↓

★ ★ ★ ★ ★ 

"It has taken me 10 years to find the perfect drink, it is this"

— Beth R. Sunshiiine super fan
Free 2 day delivery

Order now and receive in 2-3 days.
OR Upgrade to next day for £2.99

(Next day orders must be placed before 12pm)
FREE Next day for club members
Fridge Friendly Packaging

Our packs are a fridge-friendly size and that's where they belong. Leave them to chill for an hour or so while you dust off your best fake palm tree, strip down to nothing but your shades and turn the central heating up to 35° then enjoy ice-cold straight from the shiiiny yellow can.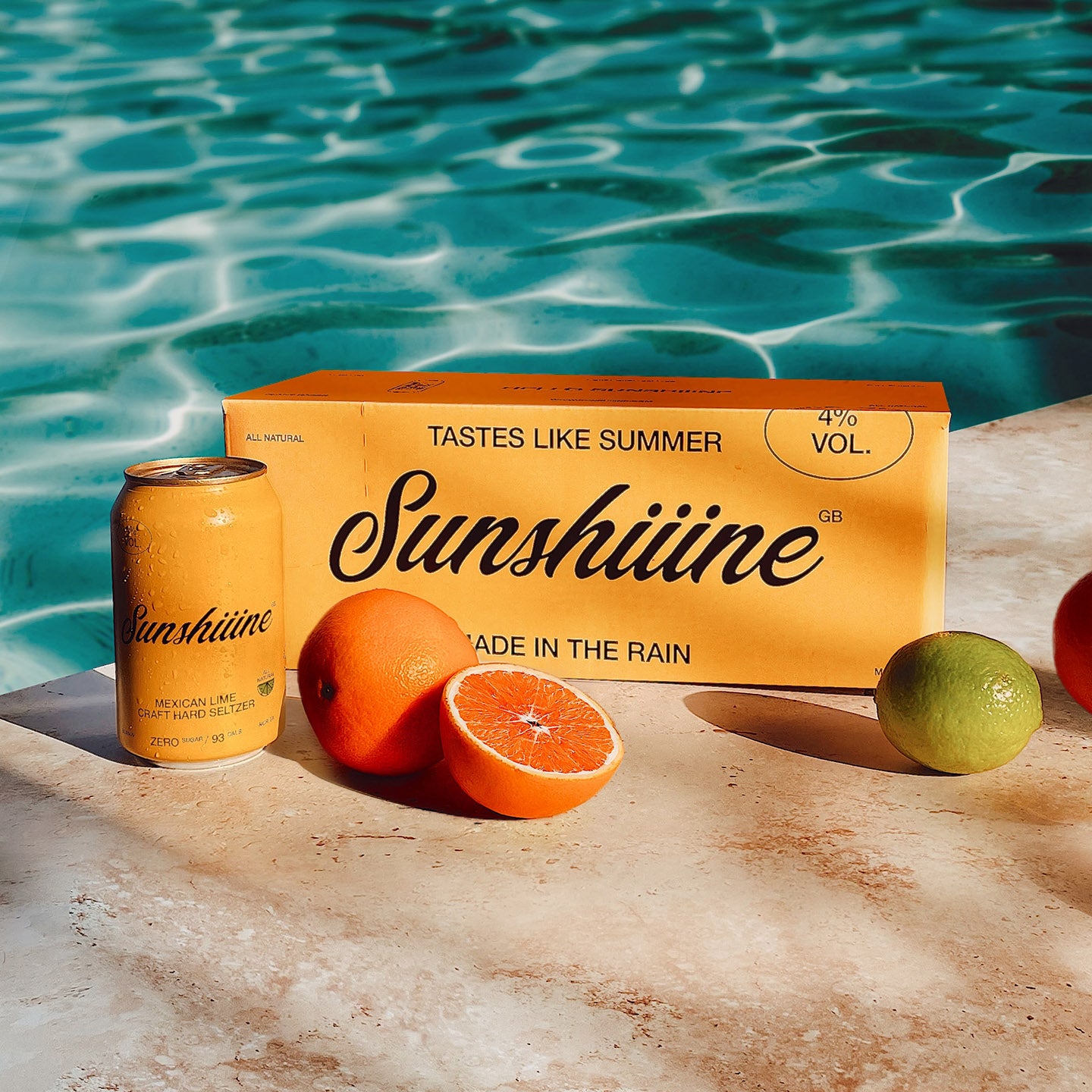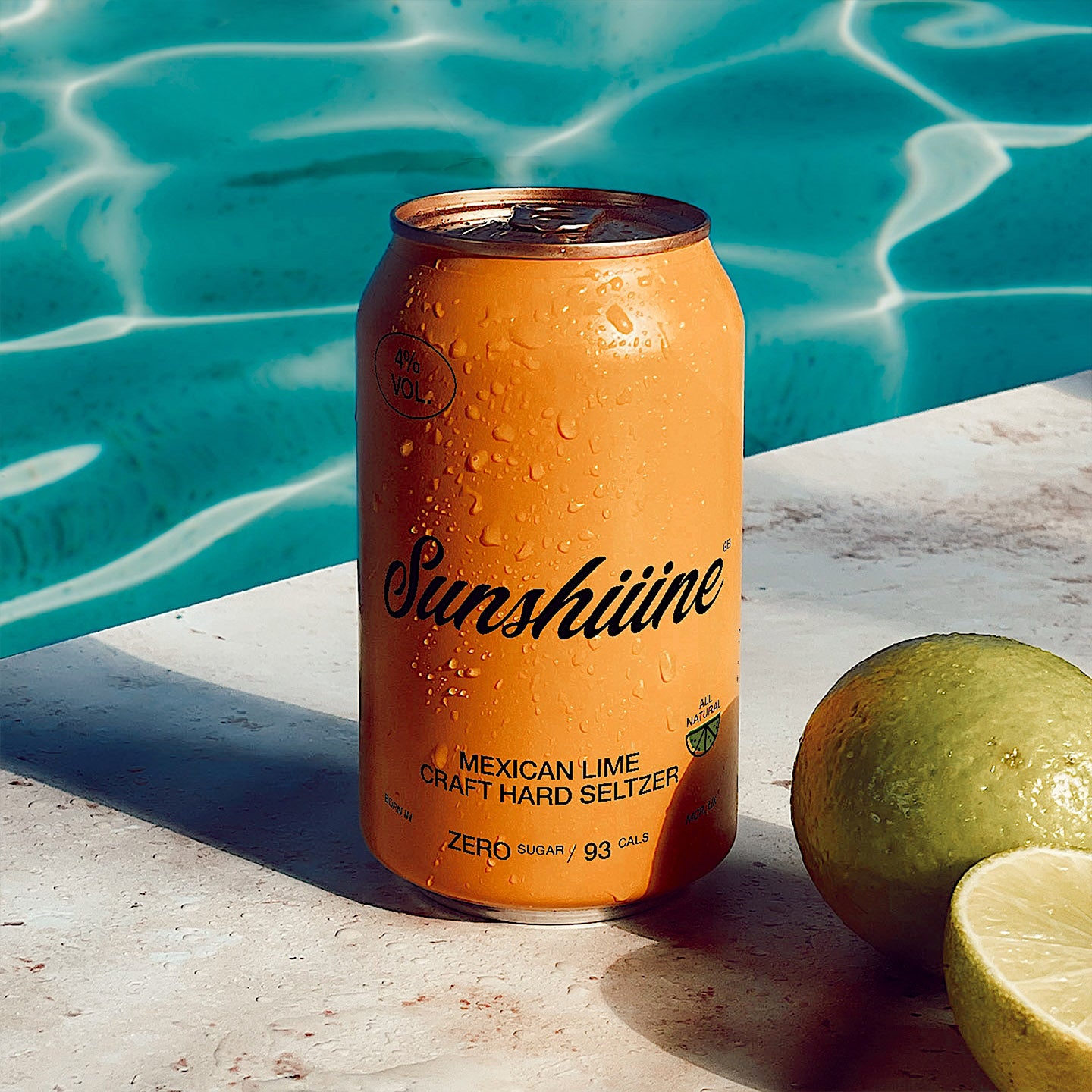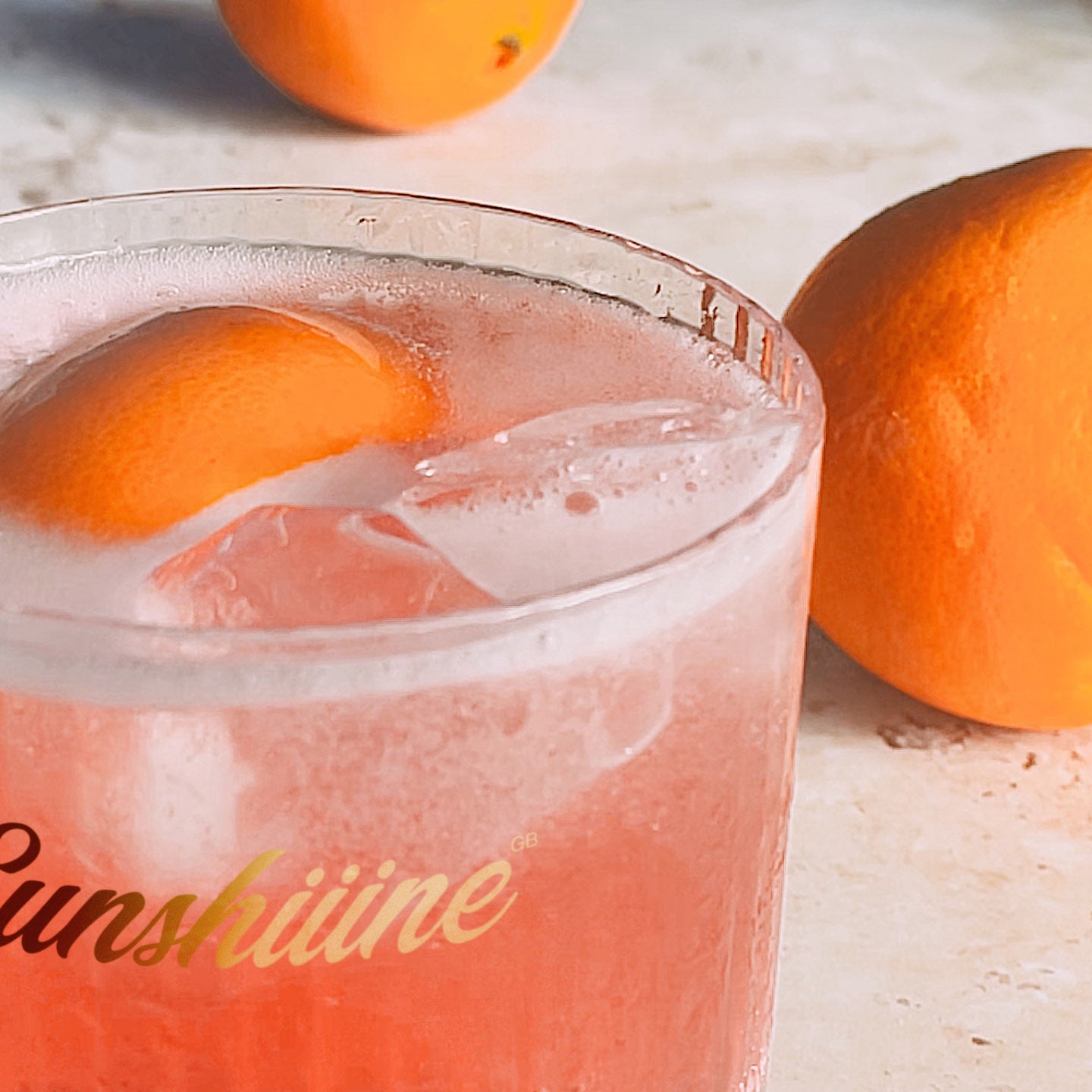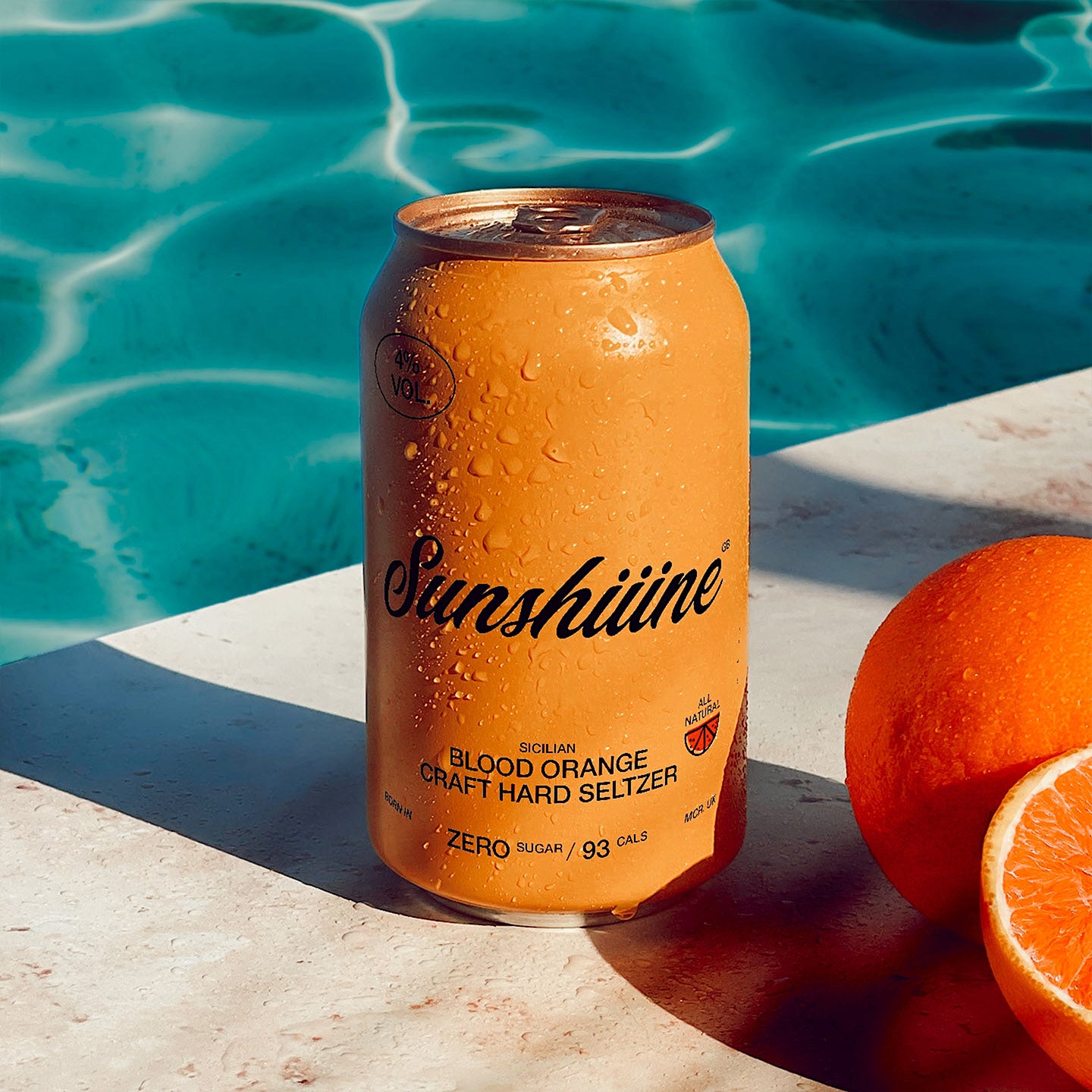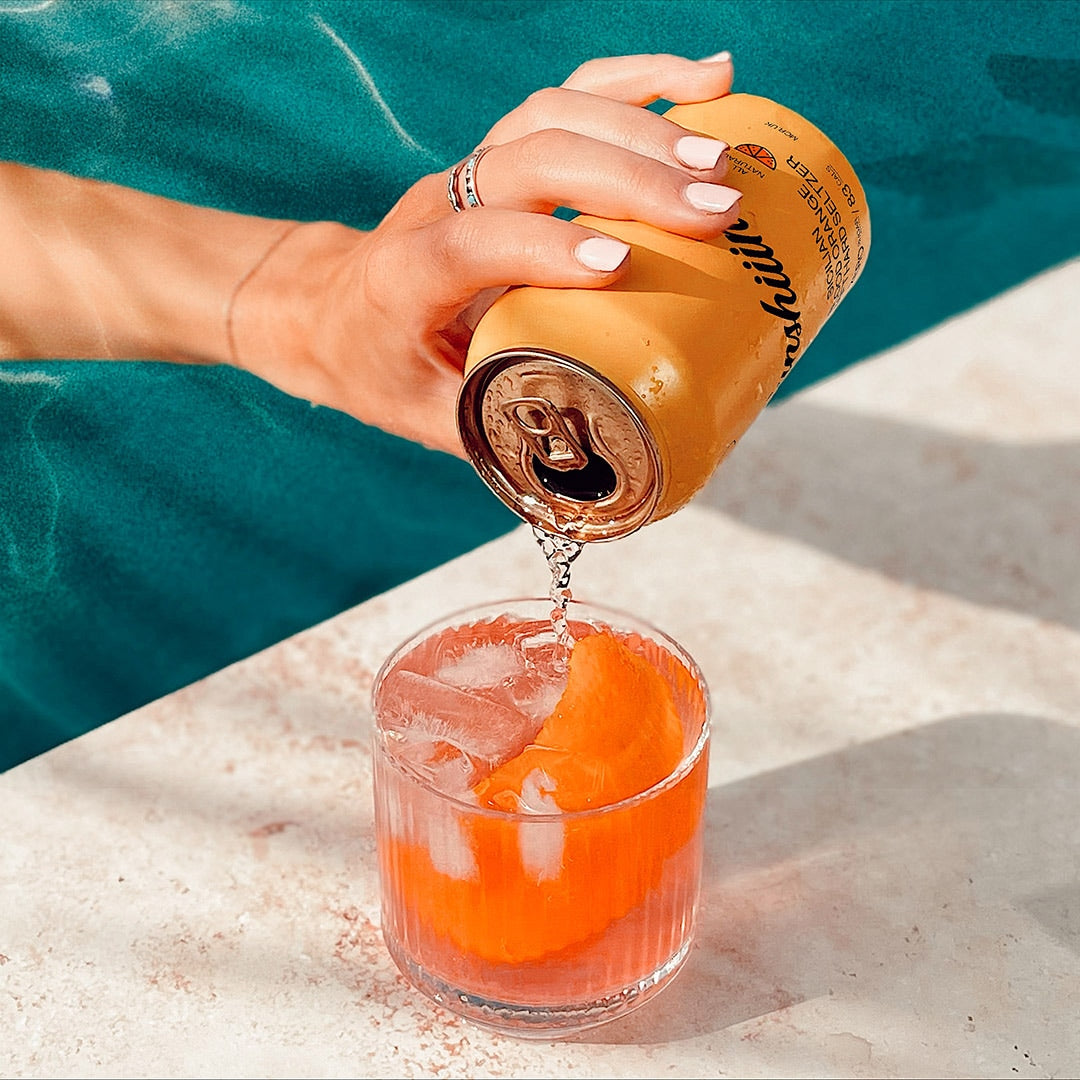 The naturally sugar-free replacement for the usual suspects
Most alcoholic drinks are full of sugar. There's 18 grams in your G&T, 20 grams in your canned cocktail, and even 8 grams hiding in your 'slimline' tonic.
Ever fancied a delicious drink without the downsides?
So did we— but it didn't exist, until now...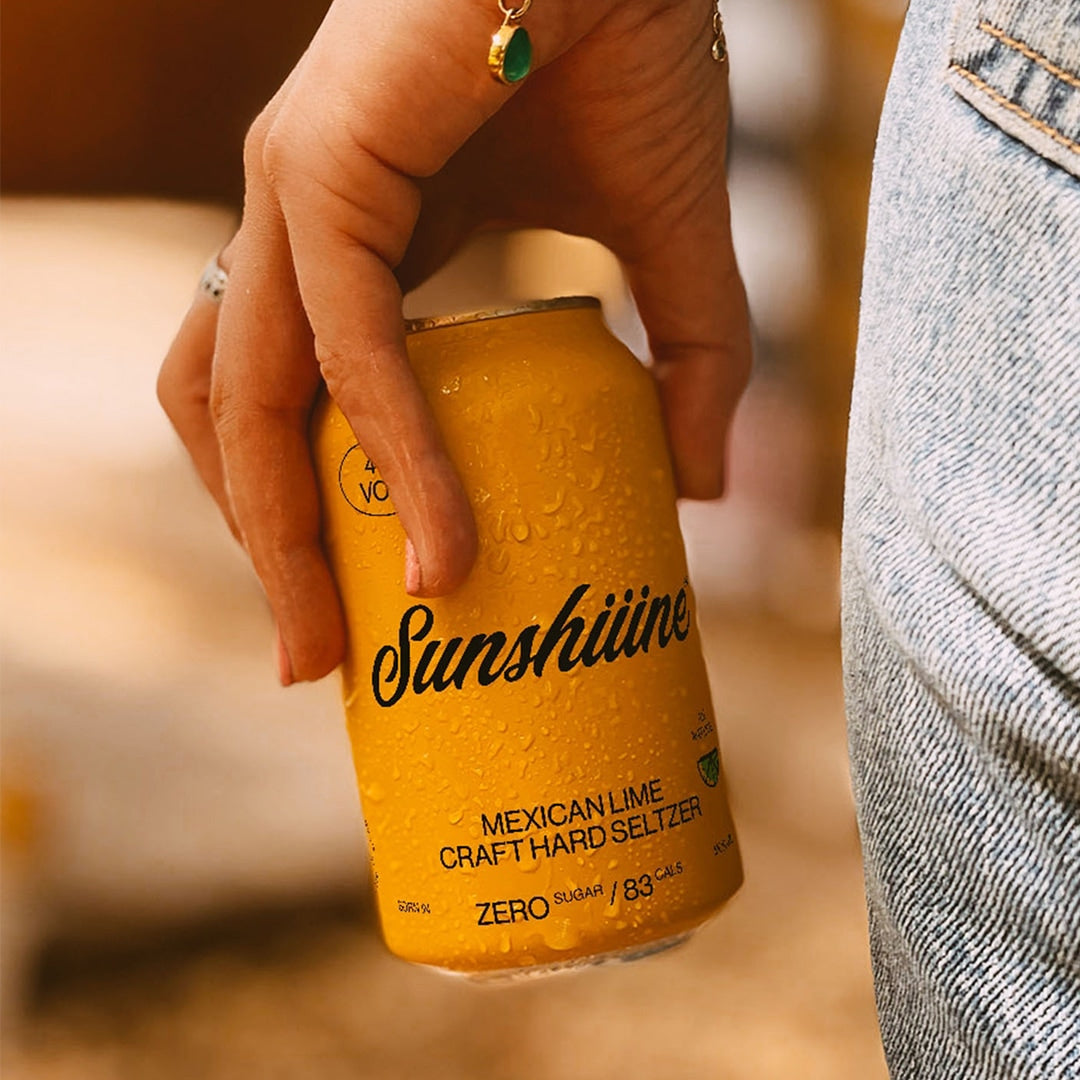 Sunshiiine is the no-compromise drink of your future
It took us nearly 2 years but we managed to squeeze more naturally juicy flavour into fewer calories than any drink on the planet. With 0 Sugar, 93 Cals and nothing artificial (in a proper sized can) no G&T, no Sprit, no Seltzer even comes close.
Yes, we know you already bought that fancy drinks cabinet but the future is ready to drink— and it's chilling in your fridge.